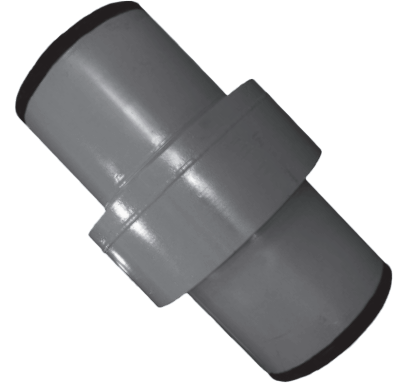 Images are representations only.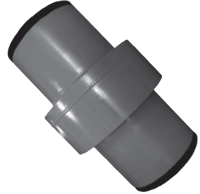 Tube Turns "Pipe Pup" Insulated Joints are monolithic, pre-assembled and tested units used to electrically isolate piping or pipeline segments, and from adjacent equipment.

A key feature of "Pipe Pup" Insulated Joints is the inclusion of ready-to-weld pipe ends matched to the customer's pipeline outside diameter internal bore, wall thickness and pipe grade.
Features
Fully factory assembled and ready for installation, no need to disassemble or reassemble
Factory tested electrically
Factory inspected and mechanically leak tested
Internally and externally coated with non-conductive epoxy at the factory
Requires no maintenance or adjustment after installation
Structurally robust
Specifications
Materials
Standard designs are carbon steel, with Pipe Pup metallurgy in API 5L Gr. B and hub/yoke metallurgy in ASTM A105. Also available are Yoke and Hub components in ASTM A694 F42, F46, F50, F52, F56, F60, F65, F70, F80, ASTM A350 LF1, LF2, LF3, LF4, Stainless Steel Grades 304, 304L, 316, 316L, 410, Duplex 31 l803 and 32750, and special alloys such as Alloy 625 and 825. Pipe Pup metallurgy can be provided to match any available piping materials.
Electrical isolation insulating material is glass fiber reinforced epoxy resin.
Sealing element o-Rings are available in a variety of elastomeric compounds, to be specified by the customer based on the requirements for temperature and fluid medium
Two-part epoxy coating is applied internally and externally, with a primer and top coat.
Epoxy resin filling is used to seal the yoke-to-hub gap to prevent foreign material/water intrusion
Ratings
Pipe Pup Insulated Joints are available in ANSI Class 150, 300, 600, 900, 1500, and 2500
Design options are available for temperature ranges from -50° F (-46° C) to 203° F (95° C). Up to 482° F (250° C) available on request.