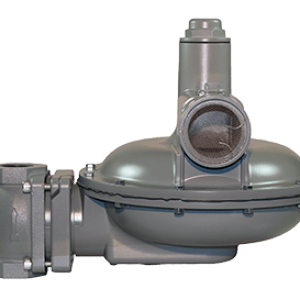 Images are representations only.
Type P212 Gas Pressure Regulator
Brand:
BelGas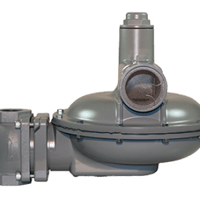 The BelGAS P212 gas pressure regulator is a direct operating, spring-loaded adjustable regulator, used in applications where pressure reduction is required.

The P212 is built on the reliable and time-proven P202 platform and has been enhanced to offer a full relieving regulator through the diaphragm relief device.

When used with a 2.5″ bonnet vent port, the P212 becomes a fully relieving pressure regulator.

Available in pressure ranges from 2″ of water column up to 5 PSIG, making them ideal for use in applications where wide variations in pressure reduction are also required.

The BelGAS Type P212 is offered with a choice of ductile cast iron or WCB steel body, flanged or threaded.
Features
Minimize Sudden Downstream Load Change
Wide Pressure Ranges
Full Relief Valve
Specifications
Port Sizes
1-1/4" NPT
1-1/2" NPT
1-1/2" NPT × 2" NPT
2" NPT
Orifice Sizes
1/4"
3/8"
1/2"
3/4"
1"
1-3/16"
End Connection
150 RF Flange (Steel Units Only)
125 FF Flange (Iron Units Only)
Compressors Gas Engines Service Regulators