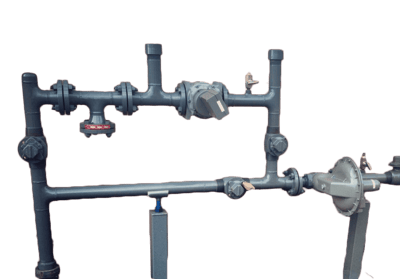 Images are representations only.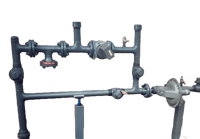 Rotary Meter Sets are one of the more common products offered to natural gas end users, but typical units are not built with field personnel in mind.

With years of experience working on and proving rotary meters, First Cut designs every set predominately for field personnel needs.

First Cut offers over 45 Rotary Meter Sets available for 2M, 3M, 5M, and 7M. Standard layouts are available in 2" and 3" sizes with meter runs vertical or horizontal.

All meter sets can be customized to accommodate any equipment specifications or spacing constraints. Meter Sets ship fully assembled, inspected, pressure tested, painted, and with a records compliance package.

Contact us today for standard layout drawings and pricing, or request quotation for custom units.