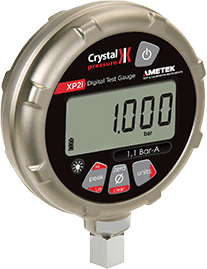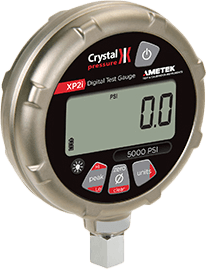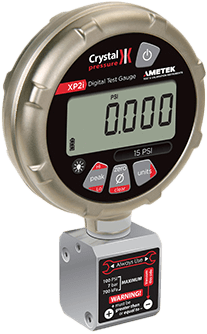 Images are representations only.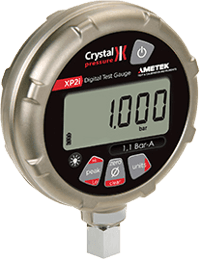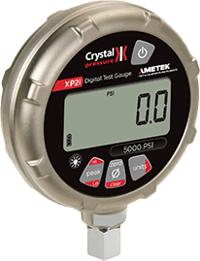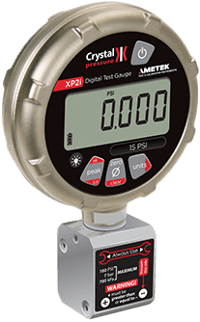 Stronger. Tougher. Better.

Dropped, Submerged, Over-Pressurized and it still reads accurately.

Submersible

Sealed against dust and water. IP67 certified for 30 minutes of full submersion under 1 meter (3 ft.) of water.

Shock Resistant

Survives falls with no affect on accuracy. (Can your gauges do that?)

Marine-Grade Construction

The patented XP2i's, nickel-plated housing resists corrosion with the same low-copper, aluminum alloy found on saltwater outboard motors.

Would you know if your gauge was broken?

Some sensors and bourdon gauges read incorrectly after deforming under pressure. You would never know your gauge is broken until you compare it to a reference. The XP2i's silicon sensors shatter at very high pressure, but never deform. They always return to their original shape and accuracy, even after accidental over-pressure. Sensor self-diagnostics will not allow operation if the sensor is damaged.
Features
Accuracy

0 to 20% of Range: ±(0.02% of Full Scale)
20% to 110% of Range: ±(0.1% of Reading)
Vacuum: ±(0.25% of Full Scale (-14.5 psig))
Operating Temperature

Temperature Range: -10 to 50°C (14 to 122°F)
Display

Screen: 5.5 digits
Single Line Display: 16.9 mm (0.67") high
Dual Line Display: Main Display: 13.9 mm (0.55"), Secondary Display: 5.3 mm (0.21")
Data/Communication

Digital Interface: RS232, DB-9F
Data - Logging

Capacity: 32,000 Data points
Storage Type: Non - Volatile flash Memory
Minimum Interval: 1 Second
Maximum Interval: 18 Hours
Min. Event Duration: 250 mS
Specifications
Enclosure
Weight: 562 g (19.8 oz.)
Rating: IP67
Housing: Die Cast Aluminum
Keypad and Labels: UV Resistant Polyester
Sensor
Wetted Materials: 316 Stainless Steel and Viton (Internal O-Ring)
Diaphragm Seal Fluid: Silicone Oil
Connection: Crystal CPF Female
Storage Temperature
-40° to 75° C (-40° to 167° F)
Pressure Safety Valve Testing