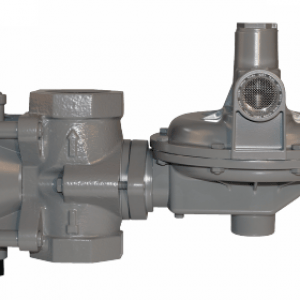 Images are representations only.
P303/P303H Pressure Reducing Regulator
Brand:
BelGas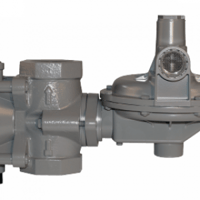 The BelGAS P303 and P303H gas pressure reducing regulators are available with a true monitor regulator, which acts independently of the main regulator.

The monitor provides equivalent overpressure protection when compared to a standard two-regulator monitor setup.

Should one regulator fail, the other regulator provides control and overpressure protections.

The regulator's fast action reduces the risk of shock from abrupt changes in downstream conditions and can help to prevent safety equipment from causing unnecessary, expensive, and time-consuming operation shutdowns.
Features
Minimize Sudden Downstream Load Change
Wide Pressure Ranges
Integral Monitoring
Specifications
Port Sizes
2" NPT
1-1/2" NPT × 2" NPT
1-1/2" NPT
Materials of Construction
Lower Casing: Aluminum
Diaphragm: Nitrile
Closing Cap: Zinc
Bonnet: Aluminum
Body: Ductile Iron
Adjusting Screw: Aluminum
Molded Seat Assembly: Nitrile
Orifice: Aluminum
Compressors Gas Engines Service Regulators