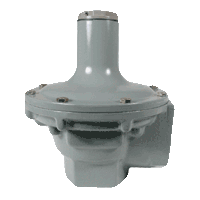 Images are representations only.
Type P289 Back Pressure Regulator
Brand:
BelGas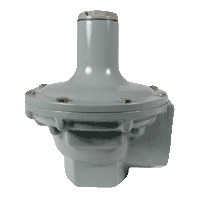 The BelGAS Type P289 back pressure regulator functions as a high flow relief valve with an adjustable setpoint.

It can be used in place of a standard relief valve to provide protection against over-pressurization in the downstream system.

With its large diaphragm area and integral Pitot tube booster, the Type P289 is designed for quick and smooth response to excessive pressure relief requirements, particularly within low-pressure settings.

Optional regulator rebuild kits are also available.
Features
Throttling Type Relief
High Flow Rates
Compact
Reliability Due to Simplicity
Tight Shutoff
4 models matching criteria
P28916007000000
Belgas P289 Relief Valve 2" NPT End Connections 1.75-7.0 psig Spring Range, Nitrile Seat
P28908050000000
Belgas P289 Relief Valve 1" NPT End Connections 15-50 psig Spring Range, Nitrile Seat
P28908020000000
Belgas P289 Relief Valve 1" NPT End Connections 10-20 psig Spring Range, Nitrile Seat
P28908075000000
Belgas P289 Relief Valve 1" NPT End Connections 45-75 psig Spring Range, Nitrile Seat