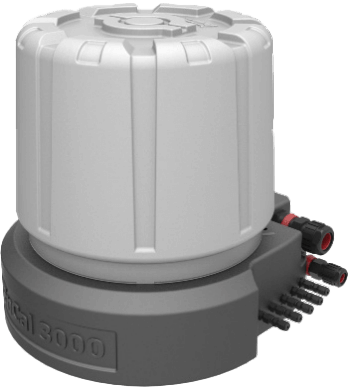 Images are representations only.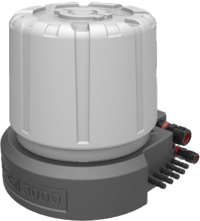 As the number of gas sources continues to grow, the amount of measuring points required, grow exponentially. Honeywell provides an affordable solution to measure natural gas.

With the new EnCal 3000 proChain, Honeywell sets a new standard in cost effective gas chromatography for natural gas.

It provides accurate determination of all main natural gas parameters –heating value, Wobbe index, density, CO2 concentration – while keeping CAPEX and OPEX to a minimum.

Reducing the overall size of the measurement device results in the lowest carrier gas usage in the market, as low as 2 millilitres per minute. This means only one bottle of helium (50 litres @ 200 barg) every seven years.

High performance, high speed and high accuracy, the EnCal 3000 proChain is simple to operate and maintain.
Specifications
Calibration Gas
Supply pressure 1.0 - 1.5 BarG
Consumption ± 600 ml/day (At atm. pressure)
Composition depending on application
Carrier Gas
Helium (minimum quality N5.0)
Supply pressure 3,25 ± 0,25 BarG, consumption approx. 2 ml/min
Pressure regulator should contain a safety relief set at 4.0 BarG
Analytical Perfomance
Repeatability < 0.025 % for all calculated properties @ steady temperature.
Analysis time: 4 min. for C₆₊ analysis
Ambient Conditions
Safety temperature approval: -40° C to +60° C.
Metrological temperature approval: -25° C to +55° C.
IP66 / RH 0-95 % (Non-Condensing).
Power Supply
No heating 24 Vdc/3A (16W typical, 30W max, 60W peak)
With housing heaters: 24 Vdc/5A (max. 120 W)
Analyzer
IP64, -13 to +131° F, 0-95 % Relative Humidity, Non-Condensing
Complete stand-alone operation, including all calculations and generation of report formats, without need for operator intervention.
Calculations in acc. with ISO 6976, GPA 2172, GOST 22667 or ASTM D3588
Interfaces
Internal and (optional) external USB for device configuration
Ethernet for Modbus and / or configuration of device
2 × Serial RS-485 for Modbus communication
Digital I/O
Data Logging
Exceeds API 21.1: local storage of last 100 days of all analytical data (analysis, events, alarms, averages, calibration data) in accordance with API Report 21.1.
Last 2000 chromatograms are stored (ca. 4 days)
PC Requirements
Minimal Microsoft Windows® 7 or higher
A graphics board with a resolution of at least 1024 × 768 pixel
10 GB free space on harddisk / 1 GB RAM
Minimum Java SE 8 (32-bit or 64-bit)
Approvals
EMC according to EN 61000-6-2 and EN 61000-6-4
ATEX / IECEx: Exd Zone 1 IIC T6
cCSAus: Class I / Div 1 gas groups C / D
Sample Gas Inlets
Input pressure range 1.0 - 1.5 BarG, sample gas must be free from particles and liquid.
Sample gas temperature < 100° C.
Double block and bleed stream selection for up to 5 streams and 1 calibration gas.
Integrated fast loop system with bypass flow of 20 - 30 Nl/hr. (software selectable)
Dimensions
Base Ø 37 cm × height 37 cm (Ø 14" × height 14")