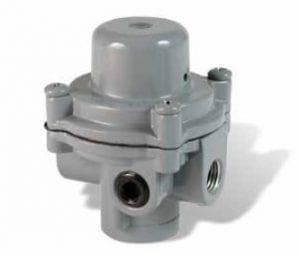 Images are representations only.
Type P800 Direct Operating Factory Preset Relief Valve
Brand:
BelGas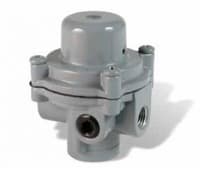 The inline BelGAS Type P800 direct operating factory preset relief valve is designed for use in pneumatic applications that warrant protection from over-pressurization.

The Type P800 is used primarily between a pneumatic instrument and a supply regulator to limit the instrument supply pressure to 50 psig in the case of a supply regulator failure.
Features
Non-rising Adjustment Assembly
Large 0.344 Relief Seat Diameter
Large Diaphragm Area
Instrument Air Supply
Rolling Diaphragm for Enhanced Accuracy
Tamper Resistant Spring Case